Bollywood Movies that Inspire Travelling
Vacation on your mind? We have compiled together a list of movies as a beaming source of inspiration for you to quench your wanderlust!
Kashmir Ki Kali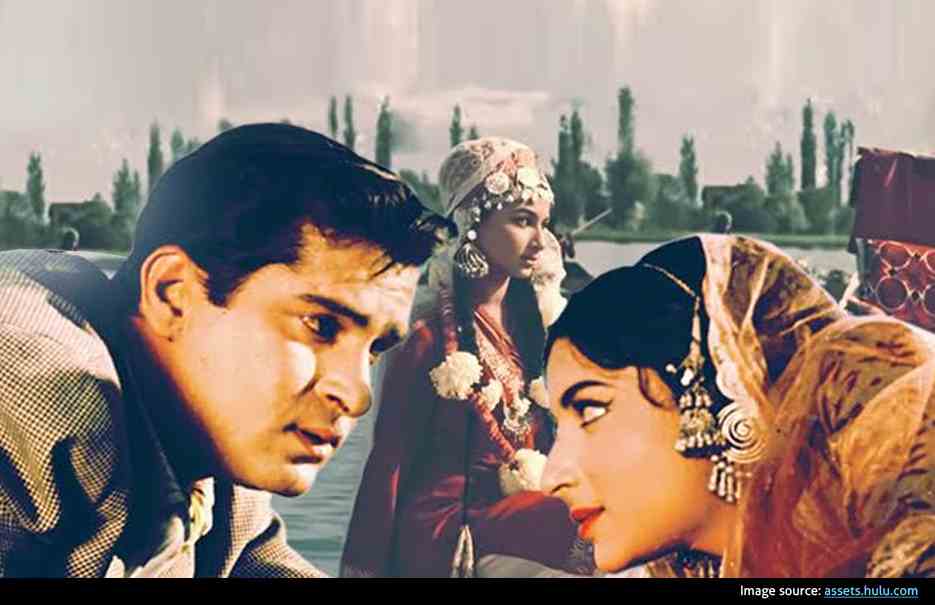 Yahoooooo! Not screaming out of craziness but recalling the famous song picturized on our desi Elvis Presley, Shammi Kapoor, in the snow clad valley of Kashmir. This movie will surely make you fall in love with the natural heaven on earth. With the passing of time, the indescribable beauty of Kashmir has only continued to allure tourist worldwide. Whether it is the popular hill station Pahalgam, famous Dal Lake or the beautiful Sanasar, Kashmir offers spectacular scenic sights.
Dilwale Dulhania Le Jayenge
Defined as the epitome of love and romance, DDLJ is shot in the frosty summits of Switzerland, the historic land of London and the beautiful farmlands of Punjab! This evergreen Hindi feature film makes you fall in love with Bollywood fairy tales.
Dil Chahta Hai
Three friends and one captivating journey from Bombay to Goa! Watch Dil Chahta Hai and your first reaction would be to go on a road trip to Goa with your best buddies. The movie beautifully captured the bond of friendship and made Goa a must-visit destination on every college students' list!
Zindagi Na Milegi Dobara
This coming of age comedy-drama is like a cinematic love letter written in Spain. Shot in the diverse landscapes of Costa Brava and Lloret de Mar beach in Spain, Zindagi Na Milegi Dobara will surely stir your travelling soul. Movie picturises a fun bachelor road trip of three friends, who bond, face their fear and find answers for life's questions. Film portrays a very important message that 'we live just once' and we should make our each day beautiful.
Barfi
Released in 2012, Barfi, a romantic comedy drama beautifully captures the old charm of Darjeeling in West Bengal.  This movie will compel you to fancy a trip to the Queen of Hills. And the Darjeeling toy train will offer you a lovely side of nature.
Yeh Jawaani Hai Deewani
This coming-of-age romantic comedy takes you on a rollercoaster ride from enchanting locales of Gulmarg in Jammu & Kashmir, to the ultimate trekking spots in Manali; and last but not the least, to Udaipur, the City of Lakes. This movie is a sure shot inspiration for anyone to pack their backpack and go on an incredible trekking trip.
Chennai Express
Want to take a tour from Kashmir to Kanyakumari? Watch Chennai Express as it seizes the magnificent Dudhsagar Falls in Goa; the sight is at its best during monsoons. Also shot in the green region of Munnar, Kerala, this motion picture is a perfect travel trigger for you to go out and explore the incredible India.
Do share with us your favorite travel movie; we'll give you more reasons to travel! #happyholidaying